Miracle TAC-18T3S 1.5 Ton
TCL Miracle DC Inverter with elegant design provides you with super quiet heating and Colling experience with energy-saving features which reduce your electricity bill up to 66%. It gives you smart (4D) Air Flow with five fan speeds. TCL introduced a 4D DC Inverter compressor, which provides more cooling and low operation noise. It comes with auto self-clearing & filter cleaning reminder. Bring TCL AC to your life for better comfort.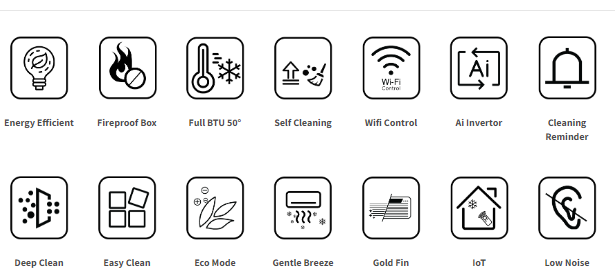 Delivery policy
Home delivery is provided for a very nominal price within Multan

Return policy
Unused items can be returned within three days of purchase.
Running Current(A)-Cooling

Running Current(A)-Heating
Healthy Features
Filter Clearning Reminder